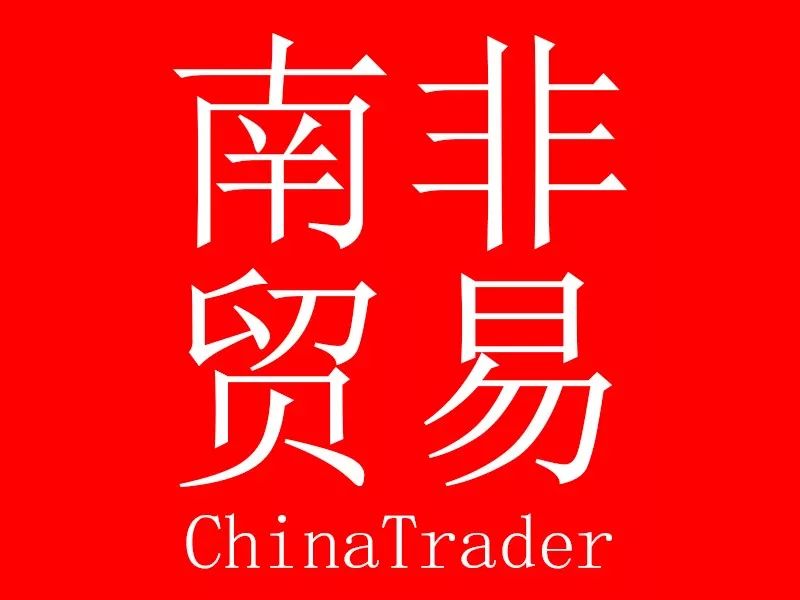 南非在线全新功能上线:ChinaTrader南非贸易资讯为您发布南非商贸求供信息。您可以自行与买/商家联系。还在等什么?赶紧关注南非在线公众号吧(nfonline)。提醒:以下信息为客户提供,请自辨真伪!南非在线不对交易负责!
Dear Mr Vincent Dai – Managing Director Chinatrader JHB SA
I am making an exploratory enquiry into howChinatrader could possibly assist Folder Frame (Pty) Ltd with export / possiblemanufacture and distribution of its product into China.
Folder Frame has an unique product which Ifeel could trade very well into the Chinese New Year gift market space.
Essentially Folder Frame produces a printdecorated, foldable, display frame which is hand-assembled to form a sturdydisplay.
The display frame can be applied tovertical surfaces or stood on flat surfaces supported by fold-out supportstand.
The display frame can be manufactured usingquality paperboard or plastic or any other foldable flat substrate.
There are many different applications forthis product in the market.
The product can be marketed fully assembledor as a compact packaged for sale at a retailer.
Included at manufacture for retail isprinted instructions, header-card with euro-slot, a folded insert-card and theframe – all of which can be print decorated.
The retail packaged product weighsapproximately 36 grams – which provides for easy bulk supply into market.
Four frame-sets (frame, insert-card &header-card) are produced on each print run – a maximum of four different designsper run.
The frame-sets are easily assembled usingsimple step-by-step instructions that follow logical stages using a uniquesystem of lugs, slots and pressure.
Once assembled the frame-set has theappearance of a proper conventional display frame, with similar physicalcharacteristics – with the exception that its made from paperboard.
Folder Frame are currently manufacturer inCape Town, South Africa. The manufacturing process includes: design, printing,die-cut & fold and retail packing.
Why does Folder Frame find China anattractive market?
The Chinese New Year celebration results inthe worlds largest temporary migration of people – now exceeding 250 million.
Much of the migration is stems from threemajor points – Beijing, Shanghai and the largest industrial province Guangdong.
During the festival period many millionstravel by trains, plane, bus and personal motor vehicle to various destinationsin the interior of China.
While people collect in large groups attrain stations, airports and bus terminals there presents great opportunity tosell large quantities of product at points on route.
The festival is focussed on the familycelebrating the Chinese New Year together with their parents and grandparents,during which time gifts are exchanged.
Folder Frame proposes entering this marketwith beautifully crafted frame-sets that can be displayed on the family table,mantle piece, side-board or attached to walls, doors etc.
The frame-sets can be traditionallydecorated and embellished with New Years messages, well-wishes.
The frame-set once assembled allows formoney gifts or other gifts to be concealed within its interior. The frame-setcould also be used as a very attractive alter decoration.
Should the frame-sets be manufactured athigh quantities it could be brought into market at a very keen price. So itwould make a very attractive low-cost gift that has meaningful function.
The frame-set is retailed in a verycompact, light-weight form, so it is easy and convenient to place into a pocketor luggage while travelling.
The frame is very attractive and colourful,and can be displayed within retail stores, super markets or equally welltransported and sold by street merchants or hawkers.
China has a long and ancient historyworking and fabricating paper till present day. There is a culturalappreciation and need for paper fabricated gifts that are inexpensive butfunctional.
Folder Frame fits very well into thiscultural mix of celebration and practical function.
Folder Frame's Mission?
To find a suitable strong and reliableChinese partner, that can facilitate directly or indirectly the manufacture,distribution and sale of Folder Frame display frames into China.
Firstly we propose starting with entry intothe Chinese New Year retail market – being the single largest retailopportunity.
Secondly possibly entering other marketniches such as arts & crafts and education sectors. These areas have hugepotential as well.
Thirdly there are other applications thatcan be explored such as retail signage, promo's, expo's or use in the corporateenvironment – such as certificates or temporary signage.
There are many other vast markets that canbe explored outside of China, serving similar niche needs in those markets.There are applications in promotion and sport.
Why is Folder Frame an attractiveinvestment?
1) it can be produced in large quantitiesvery cheaply – even in South Africa
2) it can be sold at reasonably goodmark-up so as to yield an attractive profit
3) the manufacturing process makes use ofestablished processes that do not require specialist skills
4) there is a good yield of design optionsper production cycle – four different designs can be produced simultaneously.
5) large quantities can be shipped in avery compact space – therefore there is maximum use of shipping effort.
6) with an optimised production process -all the manufacturing processes can be done under one roof. Design can beoutsourced.
7) keeping in mind that much of theproduction cost is lock-up in the price of the paper – South Africa ships paperfrom China.
When was Folder Frame established andwho owns it?
During 2013, I both invented and developedthe Folder Frame system of assembly and I was involved hands-on throughout thedevelopment.
The unique assembly system was filed byAdams & Adams for a PCT Patent application which was approved by theEuropean Patent Office (WIPO).
There are three frame-set types: FF-Jumbo(our smallest); FF-A4 (for certificates) and; FF-Art (for junior artists) – allthree can be utilised in a great variety of ways.
I have focussed my efforts on FF-Jumbobecause it is the most cost effective of the three types to manufacture.
I am currently the sole Director and ownerof Folder Frame and the rights are held within the registered company FolderFrame (Pty) Ltd.
I am prepared extend the rights to asuitable entity that could successfully develop proven markets outside SouthAfrica – particularly China.
The relationship between China and SouthAfrica in the BRICS Trading block naturally leads to a favourable traderelationship.
For reasons expressed above, I believeChina is one of the most favourable markets Folder Frame could enter with itproducts.
China is world re-known for its productioncapacity and as well as its cost-effective production cost to output ratio.
If the need arises, I am prepared to travelto China to facilitate or guide design and production – unfortunately I do notspeak any of the Mandarin dialects.
I have extensive experience in design,print production and print processes.
I have attached a sample of a digitalmock-up of a typical application used locally and in the UK – we have successfully exported to the UK and have a whole-distributor in London.
The digital mock-ups include visuals of theassembled frame viewed from 4 sides and a visual mock-up of the retail readypackaging.
I can make available at a later datephysical samples of the product. If required, I could develop a typical mock-upof a Chinese New Year frame-set.
Should there be interest shown a tChinatrade, I can be contacted directly at 082 515 8114 or 027219 1127 or by email.
I look forward to further discussions
Kindest Regards
Mike van Wyk
大家好,我是vincent,专业南非生活30年,从事互联网、电商和中南展贸中心平台建设工作。如果对我的文章有想法或者疑问欢迎指正,我的微信号:caocloud 让我们携手一起在南非做电商。